Damp Busters (Australia) Pty Ltd is an Australian owned company registered in November 2001 and has been offering solutions to damp issues in homes in Adelaide and environs, in particular rising damp also known as rising salt damp. When we first started, as with our competitors, we used paraffin-based solvents as the carrier to introduce the chemicals into the wall. Whist efficient they were messy, smelly, labour intensive and unsightly with rows bottles protruding from the walls whilst the solvent was slowly introduced by gravity, a procedure that could take up to 2 to 3 days.
In 2003 we were able to secure the Australian agency for Dryzone the first cream-based carrier, and more lately Dryrod, developed by Safeguard Europe in the U.K. and was being sold in twelve other countries. Dryzone and Dryrod are the only systems in Australia to hold the prestigious BBA certification which is the internationally recognised standard for our industry. Whilst Dryzone had been tested for Australian conditions by Safeguard we carried out our own tests and had no hesitation to discontinue offering the paraffin-based product and concentrated using Dryzone alone.
It offered may benefits over the old system to our customers. There was no mess, no smell. It was non-hazardous, environment and pet friendly and best of all it was less labour intensive which not only offered savings but meant the disruption to the homeowner was minimized. Any rooms, including bedrooms, that had been treated could be used without disruption.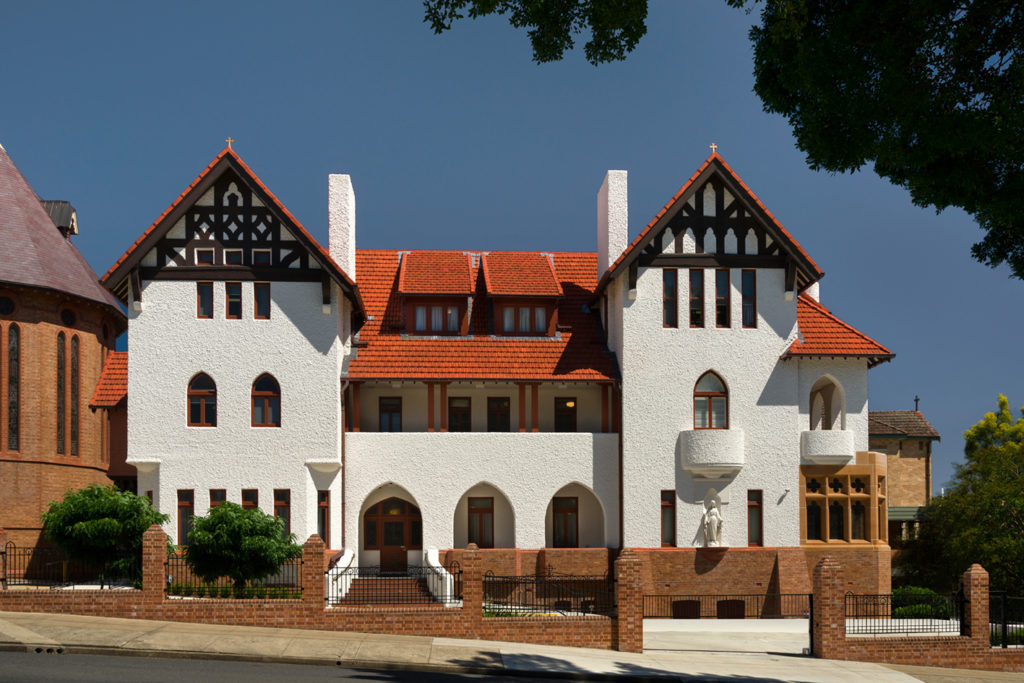 We immediately received approval to use Dryzone in heritage listed buildings and have worked on many since. The biggest being The Presentation House Convent in Lismore which was fully renovated over a two-year period completed in 2014. Dryzone was specified to treat all the walls in this magnificent building.
At the other end of the scale we have treated rising damp in 100's of domestic applications from one or two rooms to the whole house if needed.
How do we operate? We offer a free, no obligation measure and quote service where our qualified staff will visit your home with a moisture meter which provides an accurate assessment of the situation. We invite you to walk round with us and check our readings as transparency is an important part of the way we operate. We also recommend that you get at least two other quotes from our competitors as we are confident that we offer the best solution at the best price and you can be assured that you've invested wisely.
All of our work comes with a 30-year warranty, so peace of mind is assured. Since 2001 we have not had reason to honour that warranty having a 100% track record.
If you have reason to believe that you may have a problem with dampness in your walls call us now on 0402 278 053 and we'll give you the best advice on how to fix it including doing it yourself with our Dryrod system.
Hi Peter, I trust all is well. The Damp Proofing at Presentation House has reduced the Moisture in the walls significantly. I have carried out testing using a Tramex Moisture meter and the wall readings have gone from Red to Green.

Tim Bodel Project Manager