Damp Busters Australia Pty. Ltd. was established in November 2000 and since then is recognised as a market leader in our industry. When we first started, we used the tried and tested paraffin-based carrier system as did all of our competitors in the industry. Inserted into the wall either by pressure injection or gravity feed through bottles with nozzles positioned into the wall at a 45-degree angle. Either way messy, smelly and prone to accidental spillage.
We were the first to introduce the cream-based carrier system, DRYZONE, into Australia in 2003. DRYZONE was developed in the UK in 2000 by Safeguard Chemicals, and soon outsold the traditional parrafin based injection damp-proofing treatments and became the best-selling rising salt damp eradication system in the world. The water based DRYZONE cream is injected into the mortar course horizontally. It is clean, non-smelly and environmentally friendly, with rooms treated immediately habitable with no side effects.
We have now treated over 1,000 buildings including heritage listed with 100 per cent success rate and it is sold in 13 countries worldwide.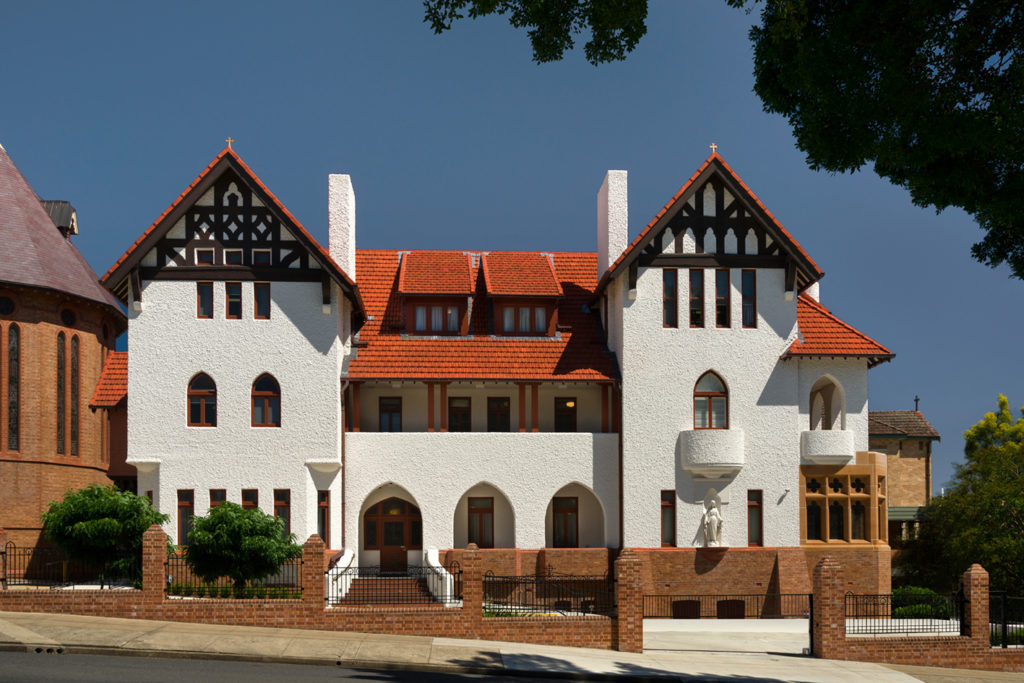 We recently treated the "Presentation House" the old Convent of red brick construction in Lismore NSW which was being renovated. Our contract was to treat the whole of the ground floor entailing over 750 metres of mainly double and triple brick walls. In some rooms our technicians were standing in ground water where the floor boards had been removed. The project manager of this major renovation of the iconic building was totally impressed with the results achieved in a short period of time.
Hi Peter, I trust all is well. The Damp Proofing at Presentation House has reduced the Moisture in the walls significantly. I have carried out testing using a Tramex Moisture meter and the wall readings have gone from Red to Green.

Tim Bodel Project Manager
In 2015 Safeguard Chemicals, after years of development and testing, released the exiting new system DRYROD system. Designed primarily for brickwork up to 300mm thick the carrier is a fibrous rod again inserted horizontally into the mortar course. We have been importing and selling DRYROD since 2015 again with 100 per cent success rate. The chemicals in both DRYZONE and DRYROD use the same capillary action as the rising damp to diffuse around each hole up to a radius of over 70 mm and on drying, over a period of 6-7 days, forms a new impervious damp proof course. Both DRYZONE and DRYROD are suitable for DIY application or we offer a free measure and quote service for professional application.
Peter Dixon, the ex-CEO is recognised as a leading authority in Australia on all things relating to damp in homes. Now retired with his Daughter Grace running the company. If you have any enquiries, please call 0402 278 053.